Repairs
Arena View, Birmingham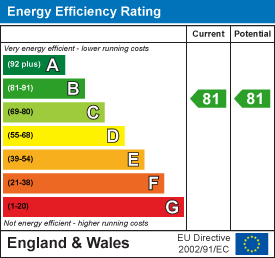 Key Features
Central Birmingham

Apartment

Furnished Property

2 Bedrooms

Underground Parking
Property Reference: P2883
Available: 06/01/2021

Description
A two bed, top floor apartment in a stunning, prime central Birmingham location. The property is just minute`s walk from the NIA, Sea Life Centre, ICC, Brindley Place and all shopping and entertainment centres.

Comprising:
Security video entry system. Elevator to fourth floor.
Hallway with storage cupboard, master bedroom with built in wardrobes, second double bedroom with sofa bed and desk/study area.
Open plan kitchen/living/dining room with wooden flooring; dual aspect and includes wall-mounted flat screen TV.
Bathroom with shower over bath.
Electric gated access to private underground parking (one space).

Furnished
Available: Early January 2021.
Lettings Fee
There are NO agency administration, referencing or inventory fees made to a tenant (or applicant) when applying to rent this property if the prospective tenants are private individuals entering in to an assured shorthold tenancy.
See below for charges to company (and other non AST) tenants. Our full fees can also be found here: www.wilkinsons.co.uk
To reserve the property you will pay a holding deposit equivalent to one week's rent. This will be used towards the funds you will pay before moving in. The total deposit will be 5 week's rent.
Should you withdraw from the application, fail the Right to Rent check, provide false or misleading information or fail to enter into agreement within 15 days, the holding deposit will be forfeited.
Pets might be allowed at this property subject to the landlord's approval and an increase in rent depending on circumstances.
Charges may be made due to breaches of the tenancy, lost keys and ending the tenancy earlier than the contract allows. Please see our website for more details:
https://www.wilkinsons.co.uk/wp-content/uploads/2019/05/Tenant-Fees-consumer-guide.pdf
Relevant letting fees and tenant protection information:
As well as paying the rent, you may also be required to make the following permitted payments.
Permitted Payments
Before the tenancy starts (payable to Wilkinson Estates, the Agent)
Holding Deposit: 1 weeks rent
Deposit: 5 weeks rent During the tenancy (payable to the Agent)
Payment of £50 if you want to change the tenancy agreement
Payment of interest for the late payment of rent at a rate 3% above base rate.
Payment of £15/hr for the reasonably incurred costs for the loss of keys/security devices
Payment of any unpaid rent or other reasonable costs associated with your early termination of the tenancy.
During the tenancy (payable to the provider) if permitted and applicable
Utilities : gas, electricity, water
Communications : telephone and broadband
Installation of cable/satellite
Subscription to cable/satellite supplier
Television licence
Council Tax
Other permitted payments: Any other permitted payments, not included above, under the relevant legislation including contractual damages.
Company Let (and other non AST) charges:
Tenancy Set-up £250.00 (£300.00 inc vat)
Company Reference fee £50.00 (£60.00 inc vat)
Amendments to tenancy £50.00 (£60.00 inc vat)
Tenancy Extension £150.00 (£180.00 inc vat)
Breaches to tenancy £30.00 (£36.00 inc vat) per event
Inventory Check-out (charged at cost) Dependent on property size, please enquire
Early release and tenant change fees Charged at cost - varies with rent and how early the release is. Please enquire.
Arrangement fee for post-company tenancy tenant works £75.00 (£90.00 inc vat)
Tenant protection Client Money Protection (CMP) via Propertymark, ref C0009611, www.propertymark.co.uk, 01926 496 800.

Wilkinson Estates are registered with The Property Ombudsman, www.tpos.co.uk, 01722 333306. You can find out more details on the agent's website or by contacting the agent directly.
Energy Performance Graph